Spring awakening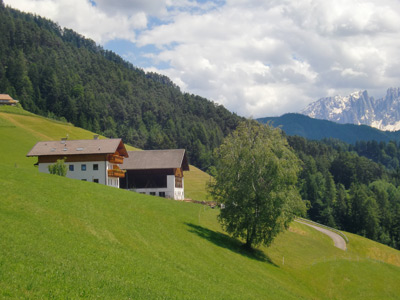 The soft green of awakening nature raises the spring feeling. Luck is waiting outside the door. Throughout the first sprout flowers and the desire to get some fresh air, go for a nice walk is spreading.
Comfortable walks on "Oachner Höfeweg" from "Tschafon" to "Schnaggenkreuz" or the newly built "Kreativweg" for kids can be started directly from the farm. Enjoy our unique surrounding environment
Also worth a visit are the gardens of Trauttmansdorff are also worth a visit. They are especially fascinating in the spring when they offer a unique variety of plants and flowers to be admired.